High-Quality 6 Channel ECG Manufacturer in China
Introducing our latest medical device, the six-channel ECG machine! As a leading manufacturer in the healthcare industry, our company recognises the importance of reliable and efficient monitoring systems for medical professionals. Our six-channel ECG is designed to accurately and swiftly diagnose cardiac conditions through six simultaneous leads, providing comprehensive insights into the patient's heart health.

With its user-friendly interface, this ECG machine simplifies the diagnostic process, making it accessible for medical practitioners of all expertise levels. Furthermore, our device boasts exceptional sensitivity, ensuring even the smallest cardiac abnormalities do not go unnoticed.

Our six-channel ECG is also exceptionally portable, making it ideal for use in a wide variety of medical settings, including clinics, hospitals, and ambulances. With its high-quality data recording and storage capabilities, healthcare providers can quickly and easily access patient information for diagnosis and treatment purposes.

Invest in the latest medical technology with our six-channel ECG machine, and elevate the quality of care you are able to provide to your patients. Contact us today to learn more about our innovative products!
Shenzhen Shimai Medical Equipment Co., Ltd.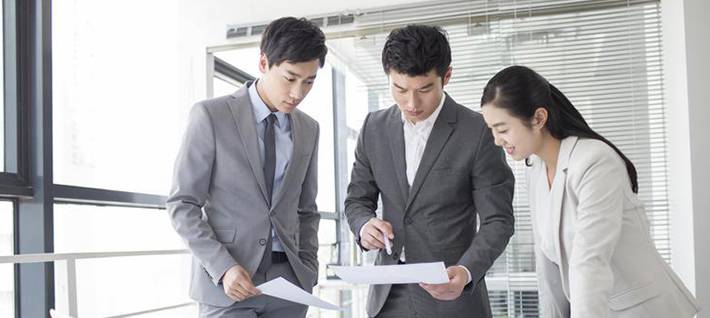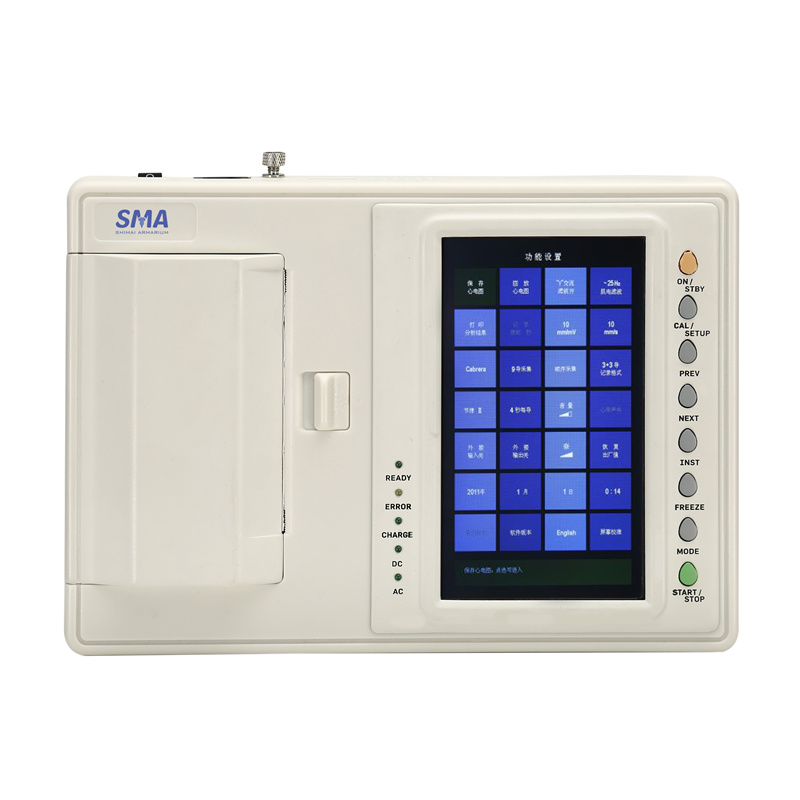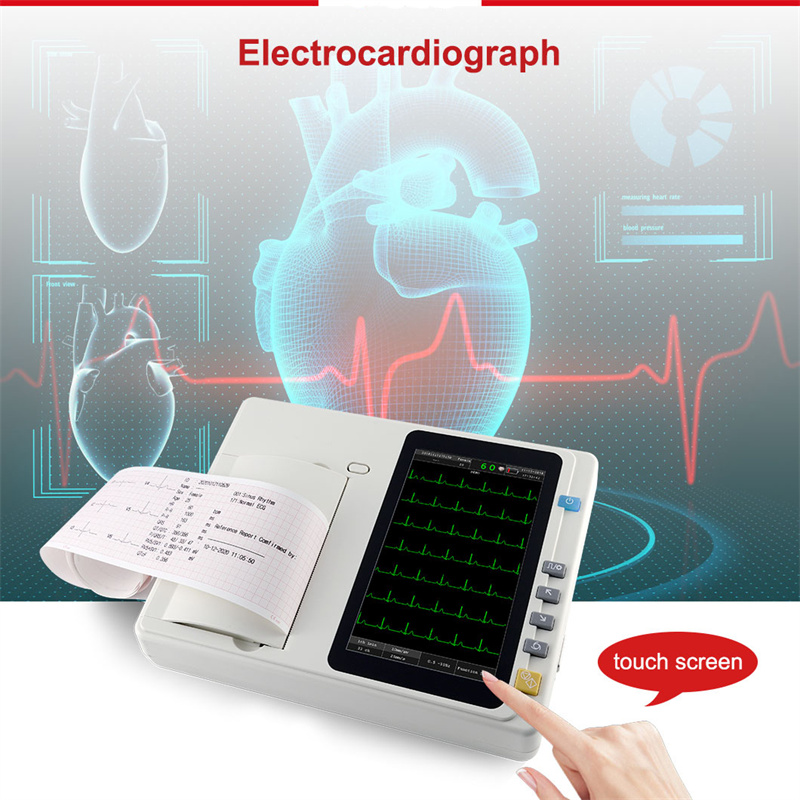 Top 6 Channel ECG Manufacturer for OEM Supply in China - Wholesale Exporter
Reviews
Related Videos
Introducing our latest product, the 6 Channel ECG machine launched with advanced technology to enable you to obtain precise and reliable data. This machine is designed to cater to the requirements of doctors, clinics, and hospitals that require accurate ECG measurements. The 6 Channel ECG machine comes with six lead wires to connect with electrodes placed on the patient's chest, arms, and legs to measure the heart rhythm across six leads. This machine's improved design enhances the precision of ECG readings and eliminates the chances of errors. The machine features a compact and portable design, making it easy to carry the device from one place to another. The interface is simple and intuitive, offering quick and precise readings and produces both waveform and interpretation reports in an instant. Our 6 Channel ECG machine is engineered to provide stable and consistent electrical signals that lead to accurate and scientifically significant ECG readings. It can store up to 1000 ECG recordings, which can be easily accessed by the physician whenever required. In conclusion, our 6 Channel ECG machine is a reliable and robust device that ensures accurate and precise data. It comes with a user-friendly interface and an array of features to enhance the medical staff's work efficiency. This product ensures that doctors can make an accurate and quick diagnosis of patients' heart conditions confidently.
The 6 channel ECG machine is an absolute game changer for doctors and healthcare providers. This compact and easy-to-use device can provide in-depth insights into a patient's cardiac health with its six channels of real-time ECG recording. The high-quality recording ensures accurate diagnosis and helps in outlining the right treatment for the patient. The machine is perfect for all kinds of facilities, whether small or large, and the intuitive interface makes it easy for even a novice operator to use without any difficulties. The portability and affordability of the product make it an excellent investment for clinics, hospitals and emergency services, ensuring patients get the best possible care. Overall, the 6 channel ECG machine is a must-have device to improve cardiac diagnosis and care.
The 6-channel ECG machine is an excellent device for obtaining accurate and reliable diagnostic readings. With the ability to monitor a patient's heart rate and rhythm, this device is perfect for those who require continuous cardiac care. One feature that I love about this device is its portability. It comes in a compact and lightweight design, making it easy for healthcare professionals to take it on-the-go. Additionally, it has a user-friendly interface that allows for quick and easy maneuvering. The device's 6-channel capability is another impressive feature that allows for increased accuracy and precision. It also includes advanced filters that reduce noise and interference, resulting in highly accurate readings. Overall, I would highly recommend this device to any healthcare facility or professional looking for a reliable and efficient way to monitor a patient's heart health. Its advanced features and portability make it an excellent investment for any medical practice.
Contact us
Please feel free to give your inquiry in the form below We will reply you in 24 hours